I am a blogaholic, but this is my first and only blog in english. And sometimes I struggle to find the right words, so please be lenient with me...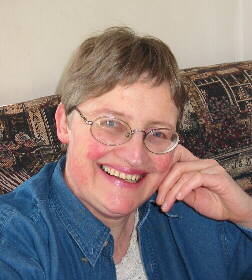 I was born inthe german-speaking part of Switzerland, and I am married to a farmer. We have two grown-up sons. When they were little kids, we left our country and immigrated to Canada, to «La belle Province», Quebec. We have a dairy farm, and I love gardening, cooking, knitting, spinning... but also writing (mostly in german) and music. Some years ago I discovered digital photography and started to post pictures on
flickr
. I started my
personal blog
in 2003, and soon began to post recipes. After a while I began an special cookblog,
Bauernküche
which means "Farmer Kitchen". As I posted the
food pictures
also on flickr, people sometimes asked me for the recipes in english. Thats why I started this blog.
So come in and enjoy!